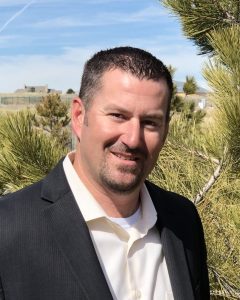 Jim Fredenburg
Jim's enthusiasm for construction was sparked as a young teenager building custom homes. This passion was further enhanced throughout his tenure at Colorado State University where he earned his Bachelors Degree in Construction Management. Since becoming a professional in the construction industry, Jim has managed both residential and commercial construction projects for nationwide construction firms ranging from $5,000 to $43M. Along side Jim's construction profession, he is also a proud retired veteran who actively served 21 years in the Colorado Air National Guard, retiring as a Chief Master Sergeant in 2022. Even with the military, Jim has spent his entire career within a Civil Engineer unit where construction is the focus, providing him the opportunity to build all over the world under many different circumstances in many different countries. With his incredibly diverse construction background, which includes both hands on and upper level management, Jim started FHG Builders, LLC. Since its inception, FHG Builders has developed a portfolio of high end residential projects, validating its status as one of the premier builders in the area.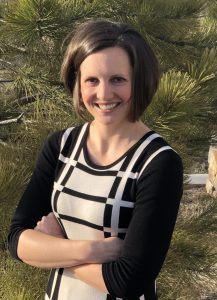 Carrie Fredenburg
Carrie has an extensive background in management, human resources, and business. Securing her Bachelor's degree in Management and Master's in Human Resource Management, Carrie provides tactical and business counsel in addition to ensuring perspective outside of your standard home building experience. Building your dream home takes more than construction experience. It's a personal and strategic decision that impacts your entire life. Carrie's business and non-construction perspective provides a custom experience that other builders can't offer. Having personally experienced the home building process first hand on multiple occasions, Carrie understands the importance of loving your own home – and the sanctuary it becomes!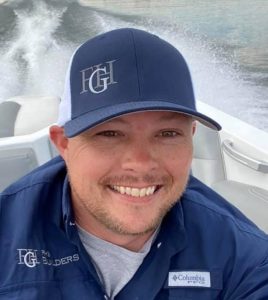 Neil Elson
Neil's passion for construction and the ability to take an individual's visual in words and thoroughly innovate and illustrate it in his own mind is what makes him unique. Much like Jim's background, Neil's career origin began in an Air Force Civil Engineering Squadron on active duty and he has spent the last fifteen plus years in the Air Force Reserve and Colorado Air National Guard fulfilling unique construction requirements all over the world. After 20 years of dedicated service, Neil officially retired in 2021. After over a decade of hands on craftsman experience, he later earned his Bachelor's Degree in Construction Management and has since received his Project Management Professional Certificate from the Project Management Institute. Neil comes from a remarkably diverse background which includes facility maintenance all the way up to a senior facilities project management, consultant within the intelligence community and a superintendent for a well respected commercial general contractor. His attention to detail mindset is what sets him apart from the rest. Neil's a man who lives by the saying "every job is a reflection of who you are; autograph your work with excellence".
Alex Gera
Alex's career in construction began at Northern Arizona University where he earned his Bachelors Degree in Construction Management and a minor in Business Administration. While pursuing his degree, Alex was heavily involved in the Construction Management program as Vice President of the student run organization. This opportunity gave Alex a unique insight into both residential and commercial construction industries in the Flagstaff area. Alex subsequently joined a highly regarded commercial construction firm in Denver as a Project Engineer. During his tenure there, he was involved in several multi-million-dollar projects, ranging from $5M school renovations to $15M ground up technology facilities. Throughout his life, Alex has always enjoyed working with a team towards a common goal, whether in sports or as a profession. Building projects that go above and beyond the end users' needs, while creating lifelong relationships in the process, are what Alex strives for on every job.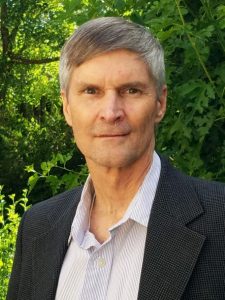 Tom Nefe
Tom has been in engineering, design and construction for over 36 years. As the Pre-Construction Manager with a bachelor's degree in engineering, he brings a wealth of knowledge to the team. He hit the ground running right from the beginning of his career, winning an international engineering design award in college. He proudly retired from the United States Air Force and Colorado Air National Guard after an impressive career of 33 years, with most of that time being in Engineering units, from hands-on and in the field oversight to managing multi-engineer teams. He was nationally and well respected in the engineering career field. He has dealt with many designers and construction contractors, designing, modifying, reading, and writing construction plans and specifications, having an eye for the details to ensure it is done correctly. Tom enjoys improving people's lives by meeting their project goals and seeing their vision come to life.